Getting back to business
As an owner-managed business ourselves, we know how much courage and commitment it takes to be in business particularly after the impact of Covid-19 and the effect that lockdowns have had on so many businesses.
As businesses navigate these financially uncertain times, our team continues to offer support and advice as well as deliver deadline work as usual.
We are regularly publishing blogs and hosting webinars to help you build towards a better business, please don't hesitate to get in touch if you want to know more.
Wishing you and your families all the very best in these difficult circumstances.
The Rowdens Team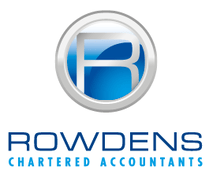 Our webinar - Getting paid
Watch this webinar (27 April 2022) from Penny Rowden in conjunction with the Chichester Chamber of Commerce & Industry.

Cashflow is the oxygen for your business and getting paid is a key element of maintaining good cashflow. Especially now when we are in challenging times following Brexit, the war in Ukraine, increasing inflation let alone the lasting effects of a global pandemic, it is so important to ensure you get paid.
Click here to View Our Webinars.
Beware of Scammers
Please be aware of texts or emails claiming to be from HMRC.
The Metropolitan Police has warned of scammers sending texts claiming to be from HMRC. Unless 100% verified, do not click on links that are included in a text or email.
If you're in need of a financial steer, our team of friendly and approachable accountants are the people for you.
Why not
call us
today to arrange an initial chat? We can talk through your options and work out a monthly pricing plan to suit your needs.
Rowdens is the trading name of Rowdens Limited
Registered in England and Wales No: 06239237
Registered Office: 2 Dukes Court, Bognor Road, Chichester, West Sussex, PO19 8FX